Who would have thought you could change the world from the city of Bamberg?
Join our payment people team and make the world of payment opportunities a place without boundaries.
We have much more to offer than just a great career opportunity.
If an employer only has work to offer and nothing else, they should urgently rethink their company philosophy. Wouldn't you agree? We see ourselves not only as an employer, but above all as a source of opportunities, career advancement, freedom, inspiration and impetus. We give our best for the world of payment and for those who work with us to make it boundless. We also look forward to your commitment and to the contribution you'll make to strengthen and enhance our team and our work. That's why we welcome your ideas, your opinions, your know-how and yes, even your random jokes. This is how, over the past 25 years, we have grown into a wonderful team. If you'd like to join us, apply directly to Ramona Goller.
Extensive benefits await you with us! For example ...
We're a global player with well-known clients and locations around the world.
Our drive: Innovation. We make the payment world a place without boundaries.

Payment is technology, but it's developed by people and for people. We never forget that.
Internal processes aren't dictated. They're designed together.
Career changers? You're welcome here! We're looking for personalities – not skill profiles.

Our employees are here for the long run.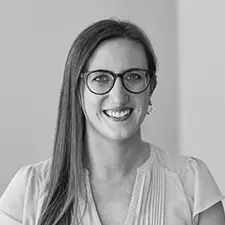 YOU HAVE QUESTIONS? JUST CALL OR WRITE US!
Ramona Goller | T +49 951 98009-272 | E jobs@computop.com
Previous
"
Interesting – this is the most technically-oriented company I've ever worked for, but the most people-centered of them all.
"
Olivia Schaguhn
Head of Marketing
"
At Computop, I appreciate the omnipresent team spirit, the interesting, challenging tasks and the trust in the contributions of each individual to solution-oriented teamwork.
"
Petra Wagner
Head of Legal
"
We're seriously changing the payment world here. And we're enjoying it … along with the freshly squeezed orange juice.
"
Henning Brandt
Head of PR
"
Since I started working here 12 years ago, 98% of my colleagues have remained the same!
"
Thomas Egglseder
Chief Financial Officer
Next
170
payment people
...may soon be your colleagues. You're always in good company with us.
8
locations
...form a worldwide network of awesome payment professionals.
4
countries
...3 continents, unlimited possibilities: Europe, USA, China – the world is yours.
25
years of experience
...pay off and are rewarded with exciting projects from well-known clients. Be part of it!
An extract from our customer list