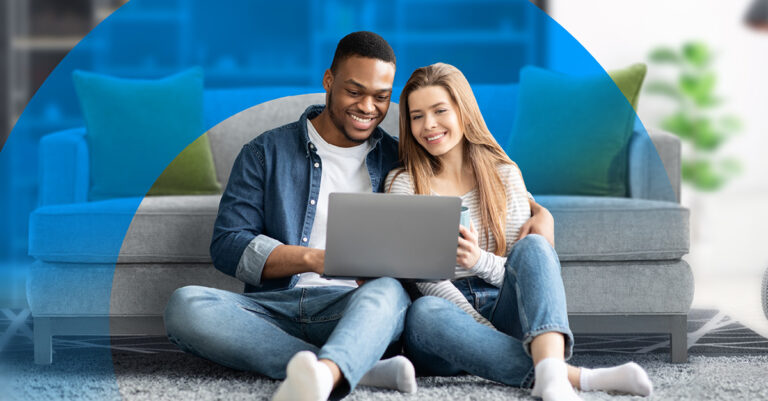 Since July 2021, the girocard has also been available for payments in German e-commerce, albeit initially only for a limited consumer group. Whether and to what extent the new payment method will become widely accepted depends on various stakeholders, including merchants. However, merchants have everything to gain from the decision to offer the online-capable girocard in their online shop.
For a long time, the German e-commerce and payment industry speculated about when the girocard would go "online." Surprisingly, the first to reach the finish line in July 2021 was not the e-payment solutions of the German banking industry but Apple Pay in cooperation with the Sparkassen Finanzgruppe. From now on, all Sparkasse customers who are also Apple users will be able to use their Sparkassen girocard in the Apple Pay Wallet to pay in online stores and apps.
What are the prospects for the success of the "e-commerce" girocard? If one only asks about the added value for consumers, the results may seem sobering at first glance. After all, as a means of payment within an e-wallet, the online-capable girocard cannot do anything that credit and debit cards cannot do.
On the other hand, one must add: It can do no less either! And from the perspective of online retailing and given current developments in the European market for payment cards, the overall benefit of the solution is quite positive.
High market coverage
With over 100 million cards issued, the girocard is the most widely used payment card in Germany and is held by around 95 percent of all Germans aged 16 to 69.1 This compares with about 43 million credit and debit cards from Visa, Mastercard & Co.2 These figures result in many consumers who do indeed have a girocard but no other debit or credit card. Of course, it remains to be said: Only a minor proportion of all girocards are currently actually "e-commerce-enabled" (savings bank cards held by Apple users). Therefore, it is essential that more card-issuing banks enter into a cooperation with Apple Pay and/or other wallet providers to leverage the full potential.
Cheaper option compared to wallet payments via credit or debit card.
Stationary merchants who accept girocards in retail stores appreciate the girocard in particular due to the significantly lower transaction costs compared to other debit and credit card brands. This cost advantage remains – despite an additional involvement of Apple Pay – clearly noticeable also in e-commerce. Of course, the specific cost benefits vary greatly depending on the payment service provider and acquirer used by the merchant, as well as the size and type of online business. For a medium-sized online retailer selling unproblematic physical goods within Germany, the savings should be at least €0.50 for a shopping cart value of €100.
Simple technical implementation for retailers
Strictly speaking, the girocard for e-commerce cannot be considered a distinct payment method: Through its integration into Apple Pay, it fulfills the role of a "settlement" payment method that settles negative account balances within the wallet. From a usability perspective, the girocard as a settlement payment method in e-wallets is currently the only viable option for making the girocard suitable for e-commerce payments.
For merchants, this means that all technical integration efforts relate only to Apple Pay. For a merchant who has already connected Apple Pay to his online store via an interface provided by his payment service provider, no additional programming activities are required: Only contract amendments will be necessary here. However, the prerequisite remains that the payment service provider supports the acceptance and processing of girocard payments in e-commerce.
The girocard in e-commerce uses the streamlined user experience of e-wallets.
Paying for online shopping via popular e-wallets such as PayPal, Apple Pay, or Google Pay has become unbeatably fast and easy. In addition to catchy usability, all of the mentioned providers support express purchase functionality: customer and delivery data no longer need to be requested in the checkout process but are retrieved directly from the wallet and transmitted to the online shop. In conjunction with biometric authentication methods such as facial recognition or fingerprint, shoppers can complete purchases in just a few seconds and, in some cases, without entering any data at all.
The girocard / Apple Pay combination meets a particular need of German consumers
Irrespective of the general gain in the importance of wallet systems such as Google Pay and Apple Pay in German brick-and-mortar and online retail, the duo of Apple Pay and girocard is particularly convincing in terms of data protection among German consumers. According to its terms of use, Apple Pay does not store any personal transaction data.3 With girocard, at least the perceived security of personal data is significantly higher than with credit card payments via American card networks.4 Compared to other major U.S. wallet systems, where the exploitation of customer data is part of the business model, an online purchase made via Apple Pay / girocard thus tends to meet the heightened security needs of many German consumers.
The girocard as a forerunner of a pan-European card network
In light of the European Payments Initiative (EPI) activities, some industry insiders consider the girocard to be a discontinued model. The EPI recently announced its intention to create a pan-European card network (scheme) by 2025, which will merge all existing national debit card brands within Europe into a single, new card. Thus, it is likely that if the project is successful, the "girocard" brand will disappear at the end of the decade after a certain transition period.
However, to achieve widespread acceptance of the new "Europe card" among EU citizens, one can also assume that EPI will ensure downward compatibility with the expiring national card schemes. In particular, this should be the case for the girocard as the largest scheme (in terms of cards issued) within Europe.
Online merchants who offer girocard payment in conjunction with Apple Pay – or, in the future, also with other wallet systems – thus would incur no additional integration effort with the introduction of the new card. Also, the potential target group for the solution would be expanded from German girocard holders to all those citizens within the European Economic Area using the new European payment card.
The success of the e-commerce girocard also depends on the behavior of merchants
Like most e-commerce payment solutions, the e-wallet-based girocard relies on various players to help determine the solution's market success. The role of card-issuing banks and other wallet providers has already been addressed. In addition, there are the payment service providers, which, as an interface to online merchants, must support the solution.
Whether the girocard will gain widespread acceptance on the online market also depends on how many retailers will offer the payment method to customers. Here, the big players in German e-commerce are particularly in demand. They can draw shoppers' attention to the new payment option by integrating it at an early stage, thus generating a pull effect.
High opportunities with low risks
With the decision to offer the online-capable girocard (initially via Apple Pay, later also via other e-wallet systems) in their own online shop, retailers actually have everything to gain. A manageable integration effort, significant cost advantages compared to other card networks, and access to new customer target groups are the immediate benefits of the solution.
However, concerning the medium-term development of European payment traffic, another aspect also deserves consideration: The aforementioned European Payments Initiative (EPI) may be considered the most ambitious and severe attempt by European financial players to establish a new pan-European card network as a counterweight to U.S. providers.
Why should merchants be interested in this? The prices that American payment providers can charge merchants for their payment services are a direct result of their market power. A European credit and debit card scheme that meets with broad acceptance among the European population would limit this power and thus the costs of electronic payment processing. If German online retail can convince consumers that the girocard can also be used in e-commerce without any problems, a first critical step has already been taken.
Interested?
Do you have any questions? Get in touch with us. Our payment experts will be happy to advise you without obligation on the acceptance of girocard payments in your online store and in your stationary stores.
---
References:
1 Merchant information on the website of EURO Kartensysteme GmbH, accessed on 28-07-2021
2 Article Girocard gegen den Rest der Welt on the industry information portal finanz-szene.de, accessed on 29.07.2021
3 Customer information on security and data protection on the website of Apple Germany, accessed on 28.07.2021
4 Study conducted by the German Federal Bank: Zahlungsverhalten in Deutschland 2017, accessed 28.07.2021
---