Your dream team for premium shopping baskets
Until June 30, 2021, you can benefit from a special cooperation: supplement your payment mix at Computop with ratenkauf by easyCredit and save setup costs and transaction fees for this payment method until the end of the year. This way you can offer your customers one of the top 3 payment methods for premium shopping carts and increase your conversion.
Notice: This page is currently only available in German, as the payment method ratenkauf by easyCredit is only available in Germany. If you are a non-german merchant selling to german customers and are interested in ratenkauf by easyCredit, please contact us directly via phone or email.
ratenkauf by easyCredit: Ihre Vorteile auf einen Blick
Mit dem ratenkauf by easyCredit profitieren Ihre Kunden von einer einfachen Zahlart mit fairen Konditionen. Sie als Händler erhalten ausgezeichneten Service und eine Zahlungsgarantie für den generierten Umsatz. Werden Sie bis zum 30. Juni Partner und die TeamBank AG gewährt Ihnen besonders attraktive Konditionen: Nutzen Sie den ratenkauf by easyCredit bis 31.12.2021 ohne Setup-Kosten und Disagio.
Kein Mehraufwand für Sie als Händler
Zahlungseingang nach wenigen Werktagen
Zahlungssicherheit, da das Ausfallrisiko übernommen wird
Einfache und schnelle Integration
Faire Konditionen und hohe Flexibilität für Ihre Kunden
Perfekt in den Zahlartenmix bei Computop integrierbar
So einfach kann Ratenkauf für Ihre Kunden sein
ratenkauf by easyCredit im Online-Shop
Mit ratenkauf by easyCredit machen Sie die Customer Journey zum Spaziergang: Ratenzahlung war noch nie einfacher, bequemer und flexibler für Ihre Kunden.
ratenkauf by easyCredit am PoS
Ratenkauf am PoS ist zu kompliziert und zeitaufwändig? Nicht mit ratenkauf by easyCredit! QR-Code scannen, Rate wählen, legitimieren – fertig!
Computop und ratenkauf by easyCredit – a perfect match!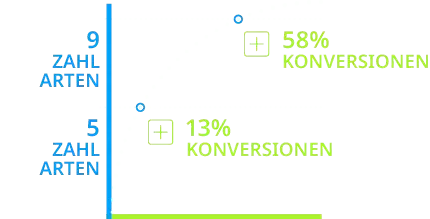 Perfekte Partner, perfekter Mix!
Zünden Sie mit der Zahlungsplattform Paygate von Computop den Turbo für Ihre Konversion! Neben ratenkauf by easyCredit stellen Sie hier aus 350 weiteren Zahlarten einen Zahlartenmix zusammen, der auf die Vorlieben Ihrer Kunden maßgeschneidert ist. Damit steigern Sie Ihren Umsatz und senken die Kaufabbruchquote. Statistisch steigt Ihre Konversion ab 5 Zahlarten im Checkout messbar.
Welche Zahlarten in welchen Zielregionen dürfen es sein? Wählen Sie selbst!
Which payment method are you interested in?
Test here in which countries your desired payment method is available.
Computop Paygate, die Zahlungsplattform ...
… die mit Ihrem Business wächst.
Von uns erhalten Sie stets Payment-Bausteine und Service, die sich für Ihr Geschäftsmodell im jeweiligen Wachstumsstadium optimal eignen.
In diese Shopsysteme integrieren Sie ratenkauf by easyCredit einfach per Extension
Previous
"
Für immer mehr Kunden ist ein einfach gestaltetes Finanzierungsangebot inzwischen ein Muss. Das bieten wir mit ratenkauf by easyCredit. Durch die Kooperation mit Computop wissen wir einen erfahrenen Partner an unserer Seite und profitieren als Unternehmen der genossenschaftlichen FinanzGruppe nachhaltig von der langjährigen Expertise von Computop im Handel. Eine echte Win-Win-Situation – zum Wohle unserer Kunden.
"
Anja Dammann (Leiterin Vertrieb ratenkauf by easyCredit)
Next
Payment Insights Podcast: Der moderne Ratenkauf
Sie möchten noch mehr über ratenkauf by easyCredit erfahren? Dann hören Sie doch unseren Podcast zum Thema! Sebastian Zelada Ocampo (Computop) begrüßt die Experten Sebastian Wentzel, Partner Manager für den ratenkauf by easyCredit bei der TeamBank AG, und Sabrina Jantschik, Partner Relationship Managerin bei Computop.