Payment by Link - Secure and easy payment for your customers on all channels
Don't wait for buyers. Bring offers & checkout directly to your customers! Payment by Link opens up completely new possibilities for shop operators. Because with our solution, online trade can also take place outside of shops and marketplaces. Whether by email, app, newsletter, social media post or flyer - a link or a QR code brings your customers to a secure payment page.
More turnover through greatly simplified purchasing procedures
Optimal target group accessibility through free choice of sales channel
Stronger incentive for impulse purchases
Secure payment page hosted by Computop
PCI DSS-compliant and 3D Secure 2-capable credit card payments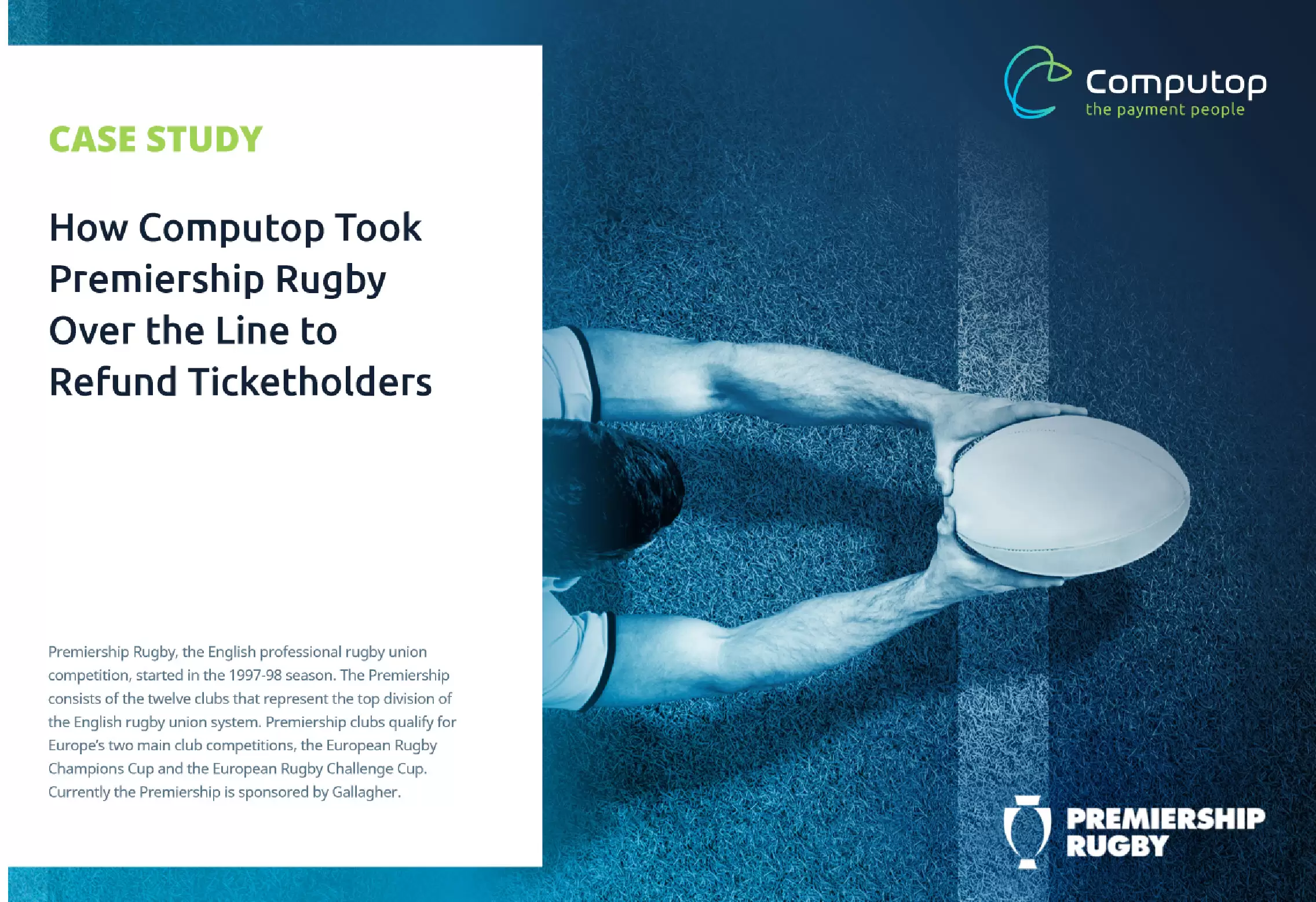 Case Study: How Computop Took Premiership Rugby Over the Line to Refund Ticketholders

Premiership Rugby had to refund tickets for approximately £164,000 due to the covid crisis. The card data was no longer available. So they used Payment by Link to send a mail to their customers containing a link for the refund.
Matching offers at the right moment.
Move with the times and use the great potential of contextual commerce! Payment by Link enables you to get started quickly and easily.
Sales campaigns via landing pages and social media
Without directing your customers to the online shop, you can offer selected products for sale within the shortest time and with maximum attention on landing pages and advertise with social media posts.
Fundraising
Launching fundraising campaigns has never been easier: Just place the appropriate payment link on your website or social media presence and you are ready to go.
Order in the call center
Instead of having to pass on payment details over the phone, your customers will receive a payment link by email immediately after placing their order over the phone. The data is entered securely and conveniently on the checkout page.
Purchase on account
An attached link in the PDF invoice makes payment as easy as possible for your customers and increases their willingness to pay immediately. On paper invoices you can place a QR code with the payment link.
Up-selling and cross-selling
Send your regular or premium customers exclusive offers by email, which can be ordered and paid for quickly and easily via a link.
Promotion via flyer
You can promote special offers on flyers or in brochures and directly place a QR code with the payment link. The cumbersome search for the product in the shop is no longer necessary. Use offer flyers in every package you send!
Quick and easy start

No matter how you want to use payment by link - our solution is ready for use within a very short time. Depending on the range of functions required you can choose between Paygate direct integration or a connection via the Computop Services Suite.
Free choice of payment
options
In order to make the payment process as simple and smooth as possible, your customers can use all common payment methods on the checkout page - e.g. credit card payment, Pay Pal, instant bank transfer and purchase on account via Klarna.
Optimal user experience

The checkout page can be visually adapted to the corporate design of your shop or brand. Breaks in the user experience are thus avoided. At the same time, the page is fully responsive and can be operated perfectly on any device.