PayPal Orders V2: Upgrade to your Business
With PayPal Orders V2 you connect with buyers from all over the world and enable them to pay the way they want to pay. With a simple, single integration your customers benefit from an improved shopping experience thanks to the new "Pay Later" options – including continuous updates and innovations.
Giving customers
buying power
Pay in 3 is one of PayPal's Pay Later of­fers in­clu­ded in PayPal Orders V2. By of­fer­ing Pay in 3, you're em­pow­er­ing your cus­to­mers with more flex­i­bil­ity to make pur­chas­es. They can pay o­ver time in­ter­est free while you can see higher sales and more re­peat bu­si­ness.1 With PayPal Orders V2 you can place the "Pay ­later" but­ton di­rect­ly on your pro­duct de­tail pa­ges, in the shop­ping cart or in the check­out in or­der to in­form your cus­to­mers ear­li­er in the pur­chase pro­cess.
Simple
Migration
To switch to PayPal Orders V2, you only need to re­quest new cre­den­tials from PayPal and sub­mit them to us. In the chapter 'Con­fi­g­u­ra­tion for PayPal' of our on­line doc­u­men­ta­tion, you will find de­tails about the pro­cess. Then place the PayPal Smart But­ton script at the de­si­red lo­ca­tion in your on­line shop (check­out, pro­duct page, shop­ping cart page). Please re­fer to the doc­u­men­ta­tion chap­ter 'PayPal Smart But­ton' for de­tails.
Fraud prevention
& Seller protection
We use intelligence from our two-sided net­work, ma­chine learn­ing, and an­a­ly­tics to help pro­tect your busi­ness from ex­ist­ing and e­vol­ving threats. We can al­so help your busi­ness avoid charge­backs, re­ver­sals, and fees on el­i­gi­ble sales – even when you're fa­cing a cus­tom­er dis­pute. Limits apply.
PayPal Shortcut (Express)
With one click, your cus­to­mers can go di­rect­ly from the pro­duct page or the shop­ping cart to the PayPal pay­ment page with­out any de­tours. The fi­nan­cial data and ship­ping de­tails are taken over so that cus­to­mers do not have to re-enter them on your web­site.
Improved usability
For your cus­to­mers: In the pay­ment pro­cess, an in­line flow opens in an over­lay win­dow, pro­vi­ding your cus­to­mers with a smooth pay­ment ex­pe­ri­ence – with­out the need to open a new tab.
Latest technology
With PayPal Checkout, you use the la­test tech­no­lo­gy and al­ways stay up-to-date through con­ti­nu­ous up­dates and in­no­va­tions.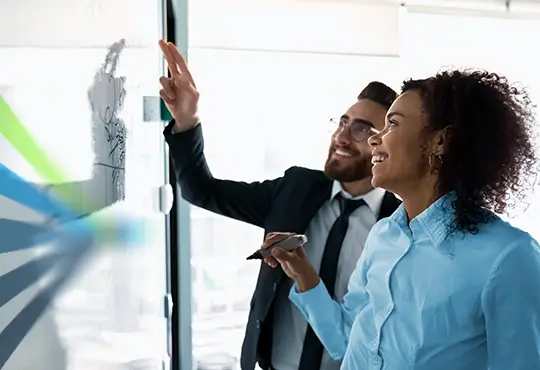 Benefit twice from PayPal Orders V2 with the Computop Settlement File

With a PayPal connection via Computop Paygate, all payments are also included in the Computop Settlement File (CTSF). This central settlement file makes it much easier to reconcile incoming payments; this also applies to using the new interface PayPal Orders V2.
Give your sales a boost with Pay Later at no additional cost to your business
Help increase sales by offering Pay Later options to your customers - at no additional cost to your business. Pay Later allows customers to pay over time while you get paid up front. Businesses with pay-over-time messaging on their site have seen their average order value increase by up to 56%.2 Pay Later offerings from PayPal come as part of a merchant's PayPal Orders V2 integration.
With Pay in 3, your customers can spread the cost of purchases over three payments with no interest or set up fees.1
PayPal is one of the world's most preferred, trusted, and familiar brands
years
of experience
different
currencies
markets
around the globe
years
of experience
different
currencies
markets
around the globe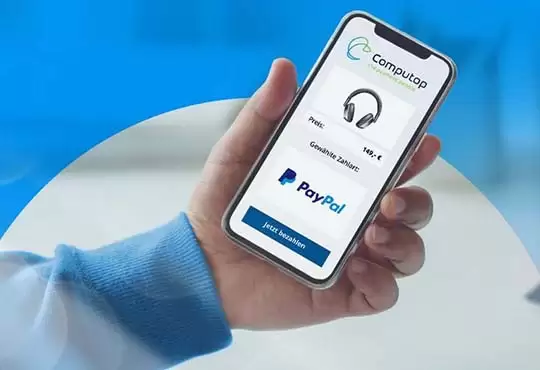 Fast integration: PayPal via Computop Paygate
On our product page, you can find further information and helpful links on integration, features, and worldwide availability of PayPal via Computop Paygate.


PayPal »Pay Later« offers you numerous advantages:
39%
PayPal's Pay Later options are increasing cart sizes by 39%.3
62%
of users say that seeing buy now, pay later messaging while shopping encouraged them to complete a purchase.4
74%
of buy now, pay later users are more likely to shop at a merchant again if they offer a buy now, pay later option.5
Regardless of the size and type of your company, PayPal offers suitable solutions for a wide variety of payment transactions. From online transactions on the website to on-site contactless payments, merchants are always one step ahead with PayPal. With just one business account, you can easily access all PayPal products and services.
So you always have an overview of your payment processes, benefit from improved risk management and accelerate the growth of your online business. It is not for nothing that PayPal is one of the best-known and most popular providers of digital payments. Today, PayPal connects over 400 million consumers worldwide with retailers from more than 200 markets. For more information, visit paypal.com.
---
1 Pay in 3 availability is subject to merchant status and integration. Consumer eligibility is subject to status and approval. Pay in 3 is a form of credit, may not be suitable for everyone and use may affect consumer's credit scores. See product terms for more details.
2 Average lift in overall PayPal AOV for merchants with PayPal Credit messaging vs. those without, 2019 PayPal internal data.
3 PayPal Q2 Earnings-2021
4 TRC online survey commissioned by PayPal in April 2021 involving 5,000 consumers ages 18+ across US, UK, DE, FR, AU (among BNPL users, US (n=282), UK (n=303), DE (n=342), AU (n=447), FR (n=255)).
5 TRC online survey commissioned by PayPal in April 2021 involving 1000 US consumers ages 18+ (among BNPL users, n=282).