Last year Computop decided to do more for climate and environmental protection as a company. That's why we became members of Leaders for Climate Action, took part in Climate Action Week and have now been a climate-neutral company for over a year.
The car can stand still, at Computop we're pedalling from now on
After we drew up our first carbon footprint last year and compensated for the calculated CO2 emissions, we went straight to reducing them. Switching to green electricity was the first step. Now we have also started to reduce the biggest source of emissions from 2020 – the employees' journey to the office: from now on, the car can stay parked and instead we pedal at Computop. Recently, the payment people have had the option of leasing a job bike. This way, they can get to the office without emitting CO2 and are perhaps even more relaxed – so without traffic jams in the city.
However, in order for our blue planet to remain liveable in the future, it is not only necessary to reduce CO2 emissions, but also to protect the environment. As part of the "Time for Climate Action" project week, we therefore supported the "Plastic Bank" environmental protection project in Haiti with a donation – which enabled a tonne of plastic to be taken out of the sea and recycled into packaging material, such as that used by our customer OTTO. This made us particularly aware once again of how important waste separation and waste avoidance are and we decided to set up a workshop for Computop together with the company "Zero Waste Your Life". Simple tips and tricks on how everyone can avoid waste at home and in the office will be the focus, but topics such as saving energy and living more sustainably are also part of the workshop series.
Although further projects for even more climate and environmental protection are being planned at Computop, we cannot yet completely avoid CO2 emissions. So until we have managed to stop emitting CO2, we will compensate for the remaining emissions through climate protection projects.
For this purpose, we have again prepared a carbon footprint this year in cooperation with Climate Partner. The most pleasing news is that we were able to reduce our CO2 emissions by more than half during the Corona Year 2020: from 488 tonnes to 232 tonnes. The projects we have chosen to offset our carbon footprint are linked to each other and thus pursue the goal of doing something for both climate and environmental protection.
Peatlands and superfoods – how do the contribute to less CO2?
Peatlands are true miracles of nature: formed 10,000 years ago after the last ice age, they are not only a habitat for rare animal species, but also a natural flood protection, groundwater filter and enormous CO2 reservoir. Peatlands make up only 3% of the world's land area, yet they can store twice as much CO2 as all the world's forests put together. All the worse that in human history peatlands have been drained for settlement construction and the peat has been mined for fuel, which in turn has released large amounts of CO2.
The "Peatlands for Climate Protection" project in Lichtenau, Hesse, is renaturalising the peatlands of Eselsbett, Schwarzes Bruch and Sauberbachtal Bühlheim and reviving these unique biotopes. Since regional commitment is important to us, we decided to support this great project as part of our compensation. In this way, we can once again advance environmental and climate protection in Germany a little further.
The peatland project is an important building block for regional environmental and climate protection and thus contributes to our goal of also focusing on environmental protection. To make it a round thing and because the peatland project itself is not a certified climate protection project, it is also linked to a climate protection project in Brazil.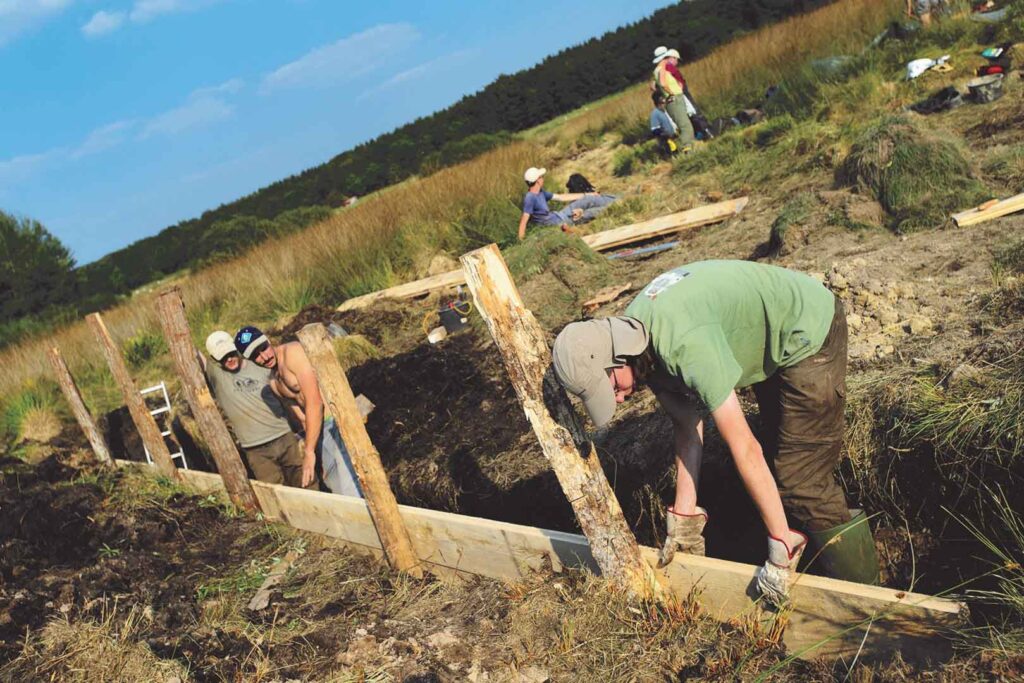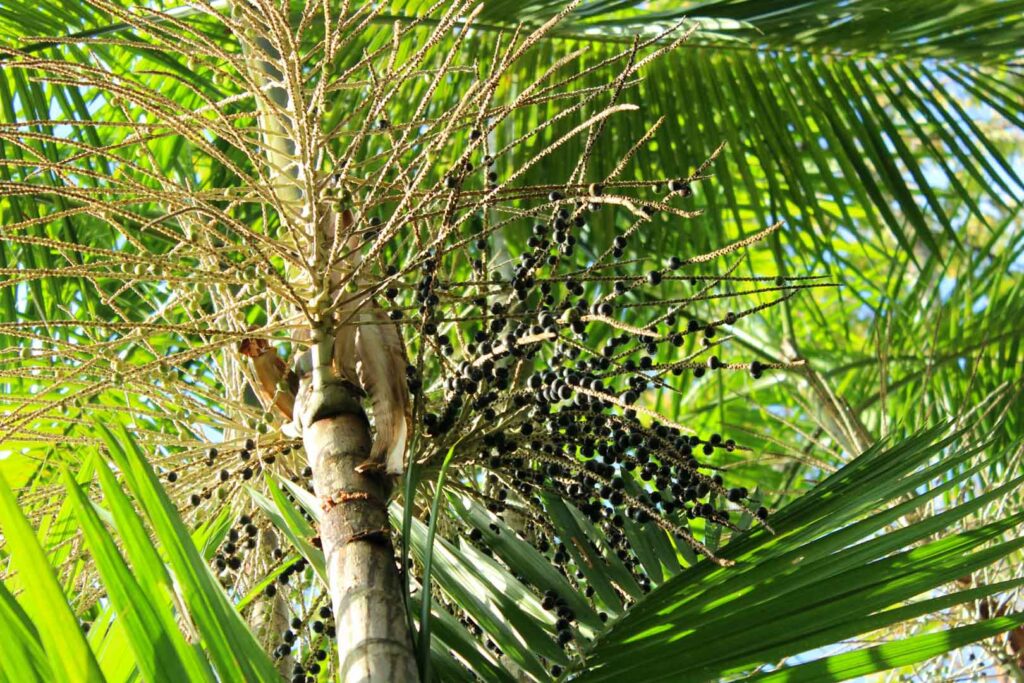 Açaí – more than just a superfood
On the other side of the world, in Pará, at the mouth of the Brazilian Amazon, the rainforest is being protected with the help of superfoods. The açaí berry has long been a staple food for the Amazon inhabitants, and a few years ago it also became known as a superfood in the rest of the world. But how can the small dark purple berry save a piece of rainforest?
The Ecomapuá project protects the forest by prohibiting commercial logging on the project's own area of over 86,000 hectares. However, prohibitions don't count for much when you need money to feed your family. This is where the açaí berry comes into play: the idea of the project is to provide people with alternative sources of income through the cultivation and trade of the açaí berry. Already 800 families benefit directly from this. The cultivated palms on which the fruit grows also fit into the ecosystem and do not require fertilisers or pesticides. Besides the positive effect on the environment, the project also contributes to the UN Sustainable Development Goals. One of them aims at more gender equality in the rural region. The Açaí cooperative COAMA consists of more than 20 % women and is represented by a female president. In addition, educational opportunities are offered to the locals.
Climate neutral payment at Computop currently consists of reducing and offsetting our carbon footprint. We are happy to be able to support such great projects through offsetting. In the long term, however, the various reduction measures we take at Computop should help us to stop emitting climate-damaging CO2.