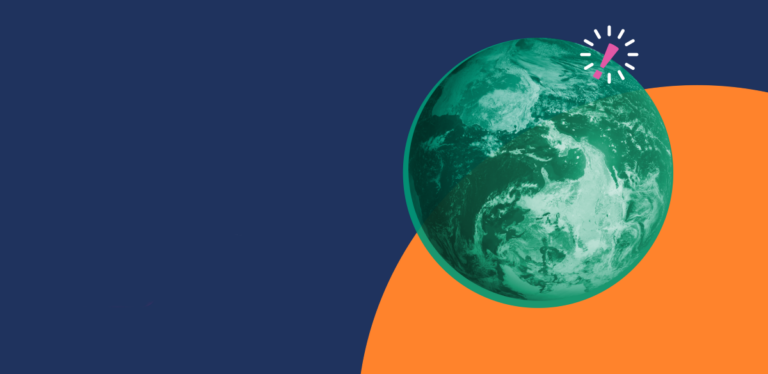 This year, Time for Climate Action Week is taking place for the second time. Initiated by the Leaders for Climate Action, the participating companies want to motivate their partners, customers and above all employees to become active for climate and environmental protection. At Computop we are meeting this challenge with a quiz. But without any riddles, here are also some good ideas for everyone to participate in.
For climate protection to succeed in a company, its objectives must extend beyond the management, so that employees also stand firmly behind it. That's why this year we want to use Time for Climate Action Week once again to take the payment people along with us on our way to becoming a green company. We are setting our employees a quiz that will test and refresh their knowledge of the climate protection topics that have occupied us over the last two years. This includes Computop's carbon footprint, our environmental projects and the measures we have taken to reduce waste in the office and in everyday life – and of course there is also a prize!
Although the quiz is designed as a competition, its main purpose is to show that we must take action together. It is only by tackling one or two climate challenges beyond TFCA Week that we can preserve our blue planet for future generations.
The last TFCA Week demonstrated that we don't have to do much convincing among our own team. In 2021 on Earth Day, our staff founded "Green Payment People". This allows them to exchange ideas about what Computop can do to preserve an sustainable environment in addition to its existing projects. Since it was launched, the group has grown to over 30 members. This means that every fifth person at Computop wants to actively contribute to environmental and climate protection in the office.
Thanks to the initiatives of the "Green Payment People", much has already been done: we can ride a job bike to work; we are switching to a sustainably packaged lunch delivery; and soon the payment people will be able to travel electrically with their company e-cars.
We believe that environmental and climate protection should be our focus constantly, and not just for one week. Our dedicated team has kept us busy all year round in order to help in the fight against climate change, using small actions to make a bigger contribution. That's why our goal is to have a little Time for Climate Action every week.
To help you get started, here are a few climate protection actions that can make a big difference with little effort.
Do you also want to test your knowledge? Here are our quiz questions:
By how many tones could we reduce our CO2 emissions in 2021 compared to the previous year?
265 tones
256 tones
625 tones
256 kilos

Where does our climate protection project "Peatlands for Climate Protection" take place?
Brazil
Hamburg
Bamberg
Hesse

What is the lettering on our green payment button?
Climate neutral payment with the Payment People
Climate Neutral Payment
Climate neutral Payment with Computop
Green Payment with Computop

What climate goal have we set ourselves for 2022 with regard to mobility?
Include electric cars in the fleet
Add hybrid cars to the fleet
Add hydrogen cars to the fleet
Add e-cars to the fleet and install e-charging stations

Why is the açaí berry in our Brazilian climate protection project not only a superfood?
It protects the forest from deforestation
it compacts the forest
It serves as an additional food source for animals
It helps other plants to grow

What characteristics does paper have to have in order to be allowed in the blue bin or the waste paper container?
Must be dirty
Must be coated
Must be printed or labelled
Must be clean and uncoated

What are all the Zero Waste principles?
Rethink and reject
Rethink Reject Reduce Reuse Share Recycle Compost
Avoid waste
Recycle and Compost

How do you dispose of batteries and accumulators?
Old clothes container
Blue bin
Almost all retail shops take them back
You cannot dispose of them

What should not go into the used clothing container?
Clean clothes
Shoes in good condition
Trousers
Wet or soiled clothes
---
You can find the answers to the projects in our blog and on our CSR page. As of 25 April, the solutions will be colour-coded in the quiz.
Blog article:
CSR page: